JCC Filmfest presents the Charleston premiere of MENASHE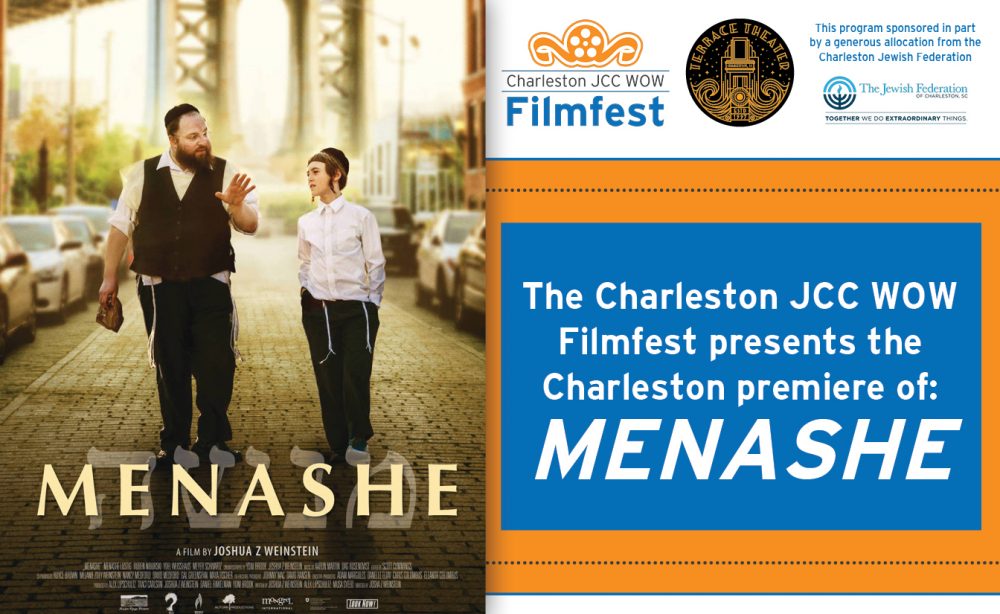 JCC Filmfest presents the Charleston premiere of MENASHE
Wednesday, January 3, 2018 @ 7 pm
Terrace Theater
Tickets $12.50
Within Brooklyn's ultra-orthodox Jewish community, a widower battles for custody of his son. Menashe intimately explores the nature of faith and the price of parenthood.
A discussion led by Sara Sharnoff Chesley, LMFT, Director of Charleston Jewish Family Services, follows the screening.
"The film is worth praising for what it is and admiring for what it's not — there's no sappiness or false emotion, and none of the clichéd, quirky misfits who populate so many commercial comedies." — NY Times
Proceeds from this event benefit Charleston Jewish Family Services, an affiliate of the Charleston Jewish Federation. CJFS, a provider of financial and emotional support in our community, is guided by the fundamental Jewish values of tzedakah (charity) and tikkun olam (repair of the world)."
Menashe Ludwig, the lead actor, and inspiration for the movie, has agreed to Skype in after our January 3rd screening. Don't miss out!
This program is made possible with generous funding from the Charleston Jewish Federation.
For more information, contact Sandra Brett at 843.571.6565 or sandrab@charlestonjcc.org